Welcome to Berkshire Canoe Tours!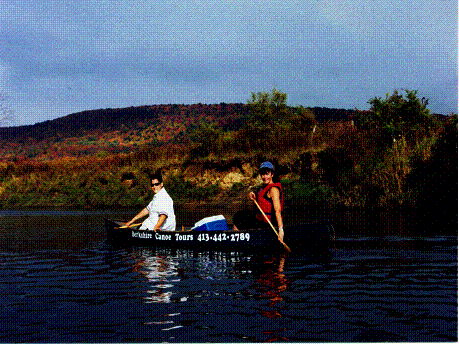 Berkshire Canoe Tours is a family owned and operated business that takes you, your family and your friends for a relaxing, fun filled guided canoe trip on the Housatonic River. Enjoy the unspoiled beauty of the meandering river and the nature that surrounds it . The abundant wildlife and spectacular plant life awaits you and your camera. The ever-changing flora and fauna may include red-tail hawks, owls or Canadian Geese; tall cottonwoods, sycamore, cinnamon ferns and spicebushes. Beavers, muskrats, Great Blue Heron, Kingfishers and the plentiful painted turtles are spotted regularly on tours. Each trip runs approximately two hours.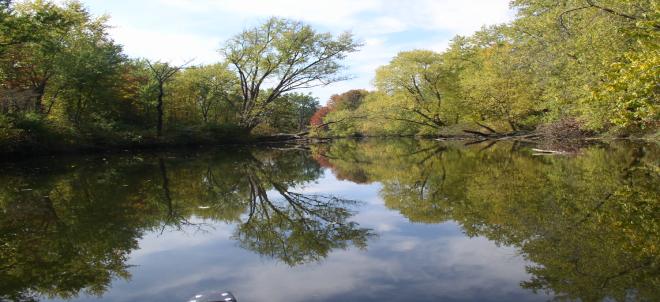 Our trained guides provide general instruction for first time paddlers and information on the history and wildlife. Our tours are suitable both for the experienced canoeist and for the first time paddler as the river is tranquil and generally a flat water paddle. This trip is suitable for the young, the young at heart, the experienced and the novice paddler.

The tours are run several times daily during the season. While the trips are provided on a per reservation basis, we do make every effort to accommodate last minute requests.
The cost of the tour is:
$75 per adult

$50 per child, ages 8 to 17

$40 per child, ages 7 and under
Tours run rain or shine (both are wonderful!). Same-day cancellations are non-refundable except, if in the opinion of your guide, the weather is unsuitable.
We provide you with most of what you need for your trip: canoe, paddle and personal safety equipment. We only ask that you bring suitable clothing, sunscreen, a hat, sunglasses, optionally binoculars, cameras and definitely a desire to be outdoors in nature! Come and enjoy a safe, fun filled canoe trip down our beautiful Housatonic River.

The trips operate out of Decker Boat Ramp on New Lenox Road in historic Lenox, Massachusetts. For more information, please call 413-329-6017 or contact us via e-mail at calmwaterpaddle16@gmail.com.
Need help finding where to meet us? Then click here!